Enjoy Your Backyard Resort
FROM DESIGN TO BUILD TO FUN!
Pool & Hot Tub Centre
Voted Etobicoke's "Best Pool and Hot Tub Store" for over 24 consecutive years.

We are proud to have been awarded, "Etobicoke's Best Pool & Hot Tub Store" status in the Etobicoke Guardian's annual survey since the year our retail store first opened 24 years ago. The Etobicoke Guardian's People's Choice Award 2022 Diamond winner.
Gib-San is committed to helping you enjoy your backyard resort with sparkling clear water in your pool and hot tub. We have all the chemicals and advice you need to staycation in your own backyard! We also offer, a wide selection of accessories from floaties to toys and towels to provide further enjoyment.
Gib-San Pool & Hot Tub Centre is open all year to service your needs for chemicals and accessories for maintaining your pool and hot tub. In addition, we are an authorized dealer for Marquis Hot Tubs, a premier hot tub manufacturer with a wide range of hot tubs to meet your lifestyle and budget. We have a variety of Marquis Hot Tubs on the floor, often with up to 5 tubs operational to provide you with the opportunity to book a "wet test" to find the perfect model for your family. Book your wet test today.
We have an online store to better serve our clients. You may browse pool and hot-tub chemicals, accessories and toys. Please select if you prefer in-store pick-up or delivery.
Please visit shop.gibsanapp.com 
We are pleased to offer comprehensive water analysis to our clients. We recommend bringing in a sample once a month to check the water chemistry to ensure the water is safe and clean for your family's enjoyment. Our team will print off a detailed report that shows your results, the ideal range and exactly what needs to be done to achieve healthy water. Our team will help collect the products required and make any necessary recommendations at this time.
| Date | Hours |
| --- | --- |
| Monday: | 9:30 – 5:00 |
| Tuesday: | 9:30 – 5:00 |
| Wednesday: | 9:30 – 5:00 |
| Thursday: | 9:30 – 6:00 |
| Friday: | 9:30 – 6:00 |
| Saturday: | 9:30 – 5:00 |
| Sunday | 9:30 – 5:00 |
Our original store (1998) on Dundas St.
Our newly renovated store (2020) on Kipling Ave.
Gentler water with the Gib-San quality water care program makes good sense for the wellness of you and your family
Gib-San Heritage Chemicals
Our Gib-San Heritage Quality brand chemicals are supported by our 50 years of experience servicing pools. From water testing to in-store advice to pool service and maintenance, we look forward to building a long-term relationship with you.
We are committed to giving you Gentler Water and Simplified Water Care! We will advise you on the water maintenance products that are best suited for your specific pool or hot tub and how to apply them.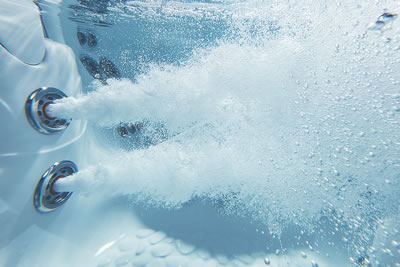 To simplify the water care process, we use different coloured flowers on our labelling and packages to colour-code categories. Beyond this, we use obvious product names instead of obscure product titles so you know exactly what they are used for. We did this to ensure the ease of application through product label transparency for both our clients and our employees in the field.
As a society, we spend billions of dollars on cosmetic skin care products and yet too often we aren't aware of the quality of chemicals added into our pool or hot tub water. We immerse ourselves in the pool and hot tub water for extended periods of time. Selecting the Gib-San's quality water care program will achieve gentler water for the wellness and enjoyment of you and your family.
Water treatment of your pool or hot tub can be simple. Once a program for your pool or hot tub is established, you will be able to follow its weekly regime. Using test strips will allow for weekly at home testing to verify that the water is within comfortable range for swimming. We recommend bringing in a water sample monthly to have our team perform a comprehensive water analysis. We will then provide you with a detailed print out articulating the products and quantities needed to achieve perfectly balanced water, compared to your current water chemistry readings. Register in-store for our FREE Water Test Program and get FREE professional advice too!
RELAX…let pool cleaners do your dirty work!
Polaris Robotic Cleaners are powered by a low-voltage cord activating a scrubbing, sweeping action that directs debris to a self-contained debris canister. This greatly reduces the amount of debris being put through the skimmer/filter system. They can be programmed to provide you with the ultimate cleaning coverage.
"Take a Robot Home" – Try out a Robotic Cleaner in your pool for a day. It is as easy as Plug & Play. You will love its performance!
Suction cleaners are an economical alternative to the robotic cleaners. They vacuum the debris up through the vacuum hose connected to the skimmer return line. The flow of return water then carries any leaves and dirt to the pump basket for the entrapment of larger pieces and then onto the filter for fine dirt removal.
The Zodiac MX8 Elite is the first suction pool cleaner with Cyclonic Scrubbing Brushes that continually spin, scrub, and stay in constant contact with pool surfaces to agitate and remove stuck-on debris. The MX8 Elite features aggressive wall climbing to scrub at the tile line and maX-Drive Navigation for better pool coverage with nimble programmed maneuverability. Regardless of surface, the MX8 Elite actively tackles debris and directs it to the inlet using dual-cyclonic technology
Your one stop for everything pool!
Relaxation floaties & chairs
Exercise floats to switch up your daily fitness routine
Games – kids of all ages love diving games and toys to create long lasting memories.
Water goggles, towels and so much more!
Tools & replacement products
Safety hooks
Leaf traps
Poles & pole accessories
Skimmers & leaf rakes
Skimmer replacement baskets
Skimmer Socks
Filters
Thermometers
Vacuum heads … and much more!
For increased safety & winter aesthetics
While increased safety is the key reason for a safety cover, they also greatly enhance the backyard appearance. With the safety cover stretched tight and flush across the pool, the leaves blow off and there are no ducks landing in early spring. The winter safety cover is strong enough to support a child or large dog if they venture onto the pool cover. They are available in grey, tan, black, blue and green providing the ability to match your home architecture or pool deck. Plan it now for fall delivery.
Keep your pool heat in on those cool nights with a solar blanket to reduce wind evaporation. A solar reel will make it easier to cover/uncover your pool and store the blanket when not in use.
Enjoy your hot tub that much more by making it easier to lift off and replace the cover. If the cover is heavy chances are it is water-logged, in which case it is ineffective at keeping the heat in. Get a new energy efficient cover and your hydro savings will help pay for it. A Visionlift Boomerang cover lifter stores the cover lower to give you 360o viewing from within the tub. It only needs 14" space behind the tub. Compare that system with the Cover Companion alternative to see which suits your setup better.
Now is the time to upgrade your pool equipment.
 We stock replacement equipment for pools and Marquis hot tubs. Whether it's to fix a problem or upgrade to a new energy-efficient technology for either your pool or hot tub…we have the equipment or part! From variable speed pumps, to o-rings, to skimmer baskets or filters, let us know what you need.
VS FLO PRO Variable Speed pump
1 HP Pump Replacement Pump
Cartridge Filter
I-Aqua Link
Jandy JX1 Heater
Fusion Inground
Neverlube Jandy Valve
SAVE up to 90% on your pool pump's hydro bill!
PLUS enjoy the quiet too! A variable speed pump is up to 70% quieter than a single speed pump. A variable speed pump doesn't run at one speed all the time like old pool pumps. It can be programmed to run not only just at the times you need it, but also at just the speeds required. 
Why not start your savings today?